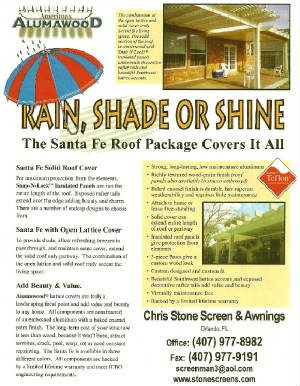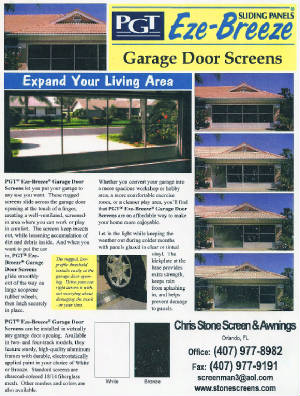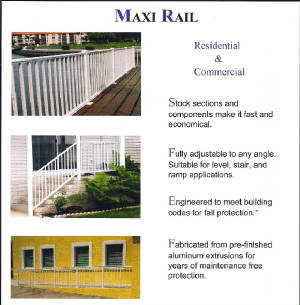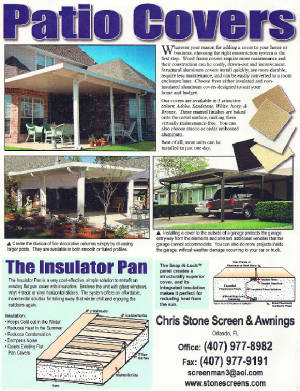 Patio Covers
Whatever your reason is for adding a cover to your home or business, choosing the right construction system is the first step. Wood frame covers require more maintenance and their constrction can be costly, drawn- out and inconvenient. Structural aluminum covers install quickly, are more durable, require less maintenance, and can easily be converted to a room enclosure later. Choose from either insulated and non- insulated aluminum covers designed to suit your home and budget. Our covers are available in 5 attactive colors; Adobe, Sandstone, White, Ivory, & Bronze. The enamel finishes are baked onto the metal surface, making them virtually maintenance- free. You can also choose stucco or cedar embossed aluminum.
Screen Rooms
Structall screen rooms are the safest and best pest deterrent available. Keep pesky mosquitoes, gnats, and flies away from your enjoyment of food, family, and friends. Screen rooms can easily be converted into vinyl or glass enclosures at a later time with very little construction involved, leaving you with options for future imporvements to your home as your needs and lifestyle change. Structall screen rooms are for budget-minded individuals who want to add value to their homes immediately. Structall screen rooms are built with all aluminum materials for unsurpassed strength, durability, and low maintenance. Aluminum extrusion will not rust, allowing years of hassle- free relaxation in your new screen room.
Pool Enclosures
Pool Cages are the best way to keep mosquitoes, flies, and other insects from spoiling everyones enjoyment of your pool. Debris from vegetation and lawn maintenance will have a hard time finding its way into your pool. A screen cage will help keep your pool cleaner, decreasing your maintenance time and cost. Also, enclosing your pool with a screen pool cage adds retail value to your home. All pool cages are custom built to fit your space and come in a variety of styles and shapes. They can be designed to extend from an existing roof line or patio cover, or as a free-standing unit. The extruded aluminum frame and vinyl-coated fiberglass screen will last year after year with little maintenance. The frame is both strong and durable.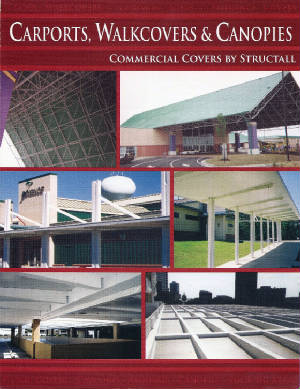 Covers
Carports, Walkcovers, and Canopies are all built for one purpose: protection from the elements. Structall Building Systems offers the patented Snap-N-Lock Panel as well as Roll-formed Poducts and Extrusions to give you the most design flexibility possible. Our Snap-N-Lock insulated panel is perfect for any cover. Not only does the panel provide superior insulative properties, but also creates a smooth, bright, and polished look for your cover. Structall covers have been used for both commercial and residential carports, walkcovers for schools and offices, as well as canopies and awnings for corporations. Structall covers complement all sorts of building styles and structures. Structall offers a wide range of building materials for making a design as unique and interesting as you can imagine.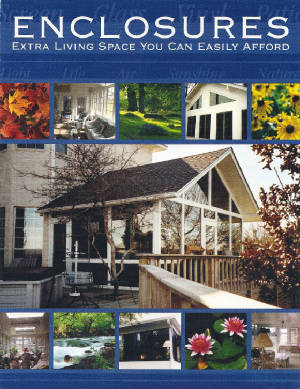 Enclosures
Adding extra living space to your home not only provides you and your family a better standard of living, but also increases the value of your home. If you have ever considered adding a room to your house, you've also considered the time and costs involved. Using conventional construction mehtods can be quite expensive, time consuming, and often require the reconstruction of your home. Structall Building Systems offers a unique enclosure system that can accomodate your needs. Maybe you want to convert an existing porch or patio into a screen room or glass enclosure. Since each and every enclosure we build is "custom- made", the possibilities are endless!